North America, Latin America
Our clients leverage our deep Vue.js & Nuxt.js expertise to develop better digital products and quickly expand their product development team velocity.
Proficiencies
VueNuxtLaravelJamstack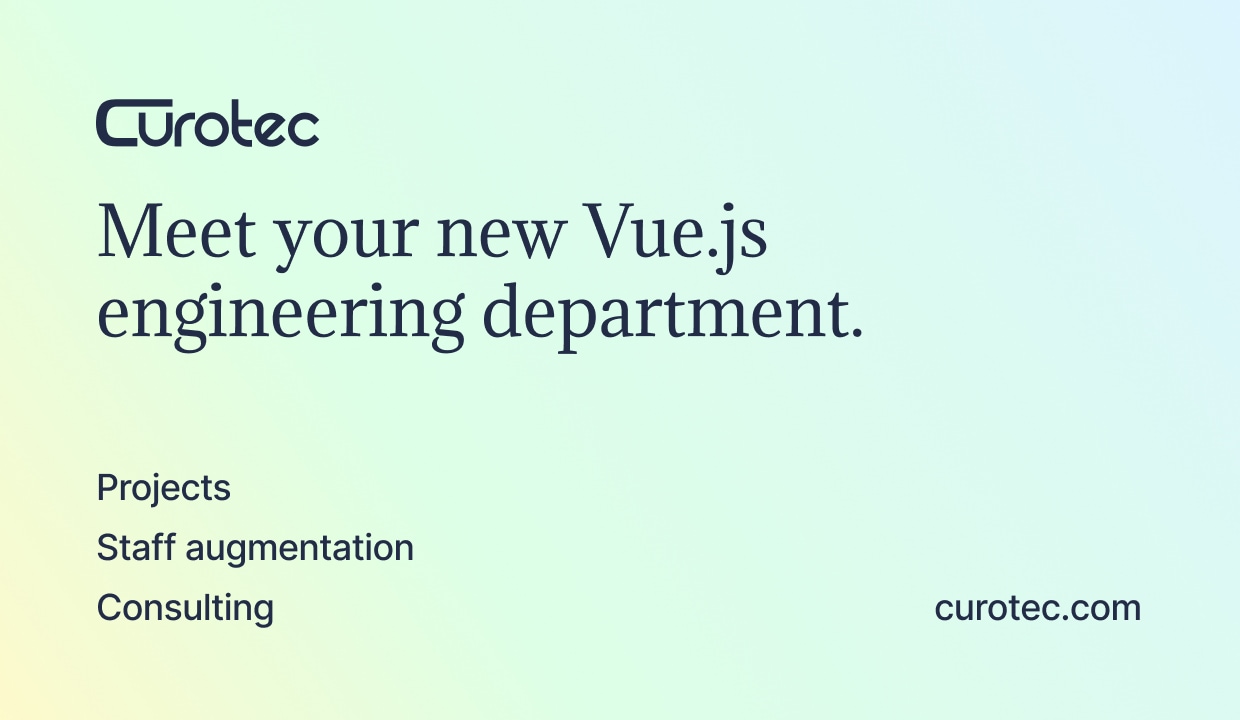 About Curotec
Curotec approaches software development and IT support differently – address the business problems that our clients tell us they need to have solved with technology and with the right resources at the right time. That starts with understanding your challenges and pairing it with solutions and talent to get the outcome you're driving for.
The result? Products that are responsive to your needs and primed for your growth, while ensuring your applications have a clean and straightforward end-user experience. And with well-developed and elegantly written code, it's seamless for us to support and maintain as your needs evolve.